By: Devan Kaney
FRIENDS FROM COLLEGE: SEASON 1
(Netflix)
Much like it's near-middle-aged characters, Friends from College doesn't know what it wants to be. A dark comedy? Slapstick? Sitcom? Don't get me wrong, I think Keegan-Michael Key is hilarious. But I don't think he gives enough depth to his character Ethan Turner. And that might not necessarily be Key's fault. Right out of the gates we learn that Turner has been having an affair with his friend from college (Annie Parrisse) for years, if not decades. But we never find out why. Why is Turner cheating on his wife – played by Cobie Smulders – who is also a member of the tight-knit group of college friends? I would have liked to learn some background on the characters and their relationship to one-another.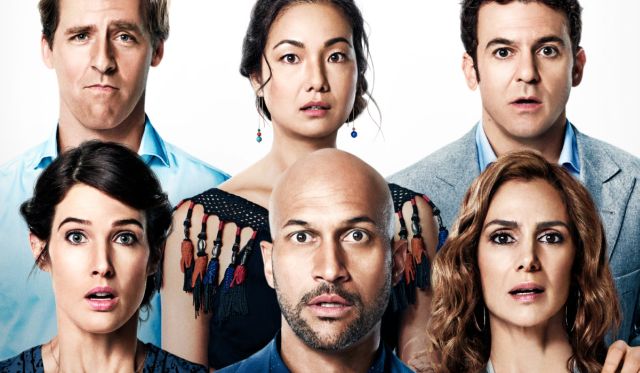 I get the premise the show is trying to convey – life and love are complicated and getting older is hard – but there is a depth that is lacking to the characters and what motivates and drives them.
It gets two stars in my book – second star is solely for Kate McKinnon who slays the eccentric YA author role. Can we talk spin-off yet?
Overall grade: 2/5 stars